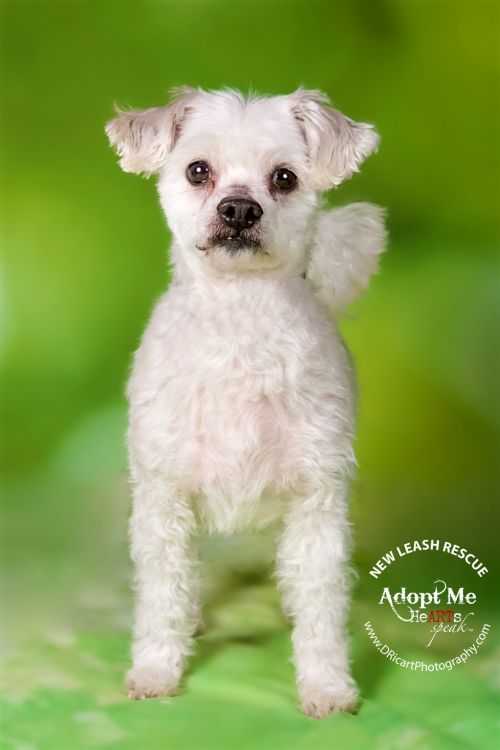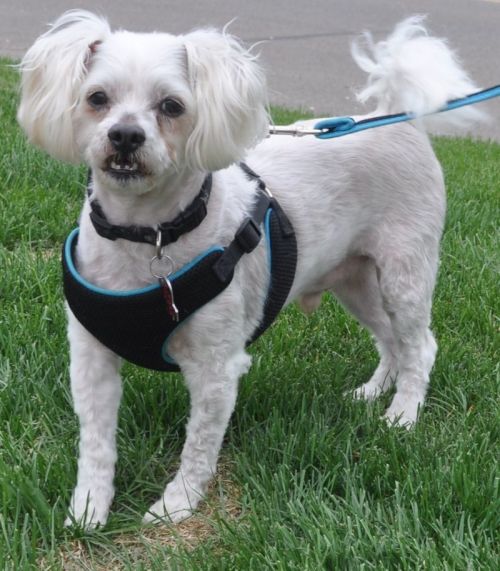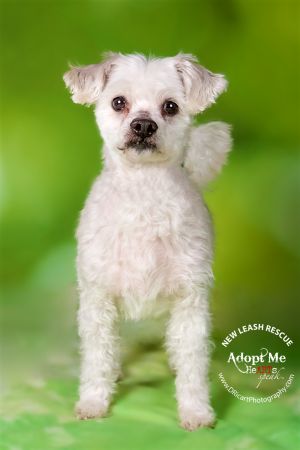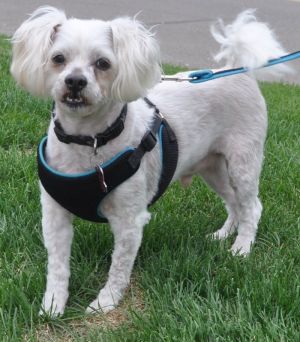 Sampson
Sampson is a 6 year old fluffy dog mix who weighs about 15 pounds. :) He could be poodle/maltese/lhasa - everything is our best guess. He's a sweet boy! He loves affection, wants to be a lap dog, and likes to play with toys at times. He is does okay with other dogs, although he doesn't want them constantly in his face. Sampson would be a great only dog as well. Sam does fine with all the dogs at his foster home - he just likes to have his own space at times. He will growl at the other dogs to tell them to give him space. He does not show interest in playing with other dogs, but he does like to play with toys at times. He is not much of a barker, and is crated while his foster is not home. Sam is very smart, and knows many commands - he has been to a couple training classes before.

Sam has a very strong personality, so he needs an experienced owner who will be his alpha, and tell him what is or isn't okay. His owner needs to have some experience with dog behavior and dominant-minded dogs. He will try to challenge you right away, but if you pass the test, you've got a friend for life. He will snap at people he doesn't think are strong enough leaders.

Every situation needs to happen on his owners terms, otherwise Sampson will think he gets to decide what happens. He does good in his foster home because he sees his foster as his alpha. He has the potential to mark in the house, especially if other dominant dogs are around. Everyone in the house needs to be Sam's pack leader, so best with kids 15 and up who are more able to be assertive dog owners. Sam is a great boy who just needs to find the right home for him to be successful!

Sampson is a good dog, but he is not easy for the average dog owner. He needs a strong, very experienced family.

Adoption Fee: $300 ( cash only , no checks)

Foster to call: Katie - 605-695-5126 or krkallemeyn@hotmail.com text are preferred

This dog will be at our adoption event at the Woodbury PetSmart on Saturday from 11-2 looking for a home!

Our fosters do the best they can to provide all information about the animal's background and temperament while in foster care in their home. An adopters routine and home environment is likely going to be different than that in their foster home. Sometimes there is more that comes out about a dog's personality once they have been able to settle in a home and truly become comfortable. There are great articles out there written about the different stages a pet goes through after adoption, discussing transitions that happen at 3 days, 3 weeks, and 3 months. We highly recommend reading about this - it will help you understand the transition your new pet goes through.
Powered by PetfinderTM