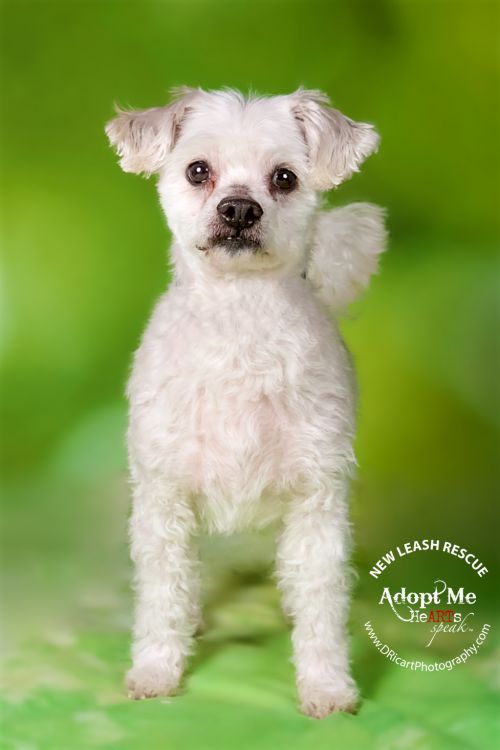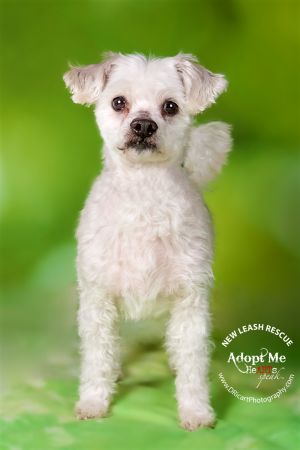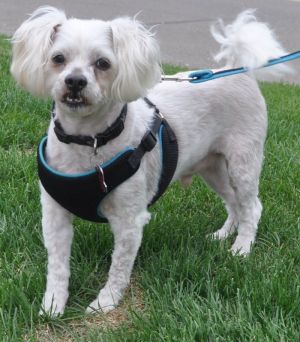 Sampson
If you are interested in any of the dogs available at New Leash Rescue, you can reach out to the foster listed below for more information and then complete an adoption application which can be found at https://www.newleashrescue.org/adopt/policy. Please email the completed application to newleashrescue2018@gmail.com

Sampson is a 9 year old maltese mix who weighs about 15 pounds. He's a sweet boy! He loves affection, wants to be a lap dog, and likes to play with toys at times. He is does okay with other dogs, although he doesn't want them constantly in his face. He can coexist, but he just wants to do his own thing. Sampson would be a great only dog as well. He is not much of a barker, and is crated while his foster is not home.

Sam can be fearful of new people and new situations. He needs a home where he will be given time to adjust versus just pushed into new things. He wants to warm up to new people before they are trying to pet him a lot. Sampson can get snappy when he is being made to do something that he doesn't want to do - so he does best if he can be coaxed into it. (coming out of a kennel, petting with new people). Sam will do best with older kids who are respectful of dogs. He does just fine with grooming as long as the groomer is willing to give him some time to warm up into the process.

Sam is dominant and will stamp his feet a lot in a home, and he will try to scent rub up on people at times. He can be a marker, especially around other dogs so he needs a family who is willing to use belly bands if needed. You can get a 5 pack of washable ones on Amazon for $20.

Sam likes his kennel and likes to hang out in there even with the door open.
Sam had bladder stones removed in the last few months and needs to continue on a special food for the rest of his life to make sure the stones don't come back.

Sam is a good boy who just needs someone to give him a chance.


Adoption Fee: $200 + tax (no checks)

Foster to call: Katie @ krkallemeyn@hotmail.com

Please contact the foster to find out if this dog will be attending an upcoming adoption event.

Our fosters do the best they can to provide all information about the animal's background and temperament while in foster care in their home. An adopters routine and home environment is likely going to be different than that in their foster home. Sometimes there is more that comes out about a dog's personality once they have been able to settle in a home and truly become comfortable. There are great articles out there written about the different stages a pet goes through after adoption, discussing transitions that happen at 3 days, 3 weeks, and 3 months. We highly recommend reading about this - it will help you understand the transition your new pet goes through.
Powered by PetfinderTM