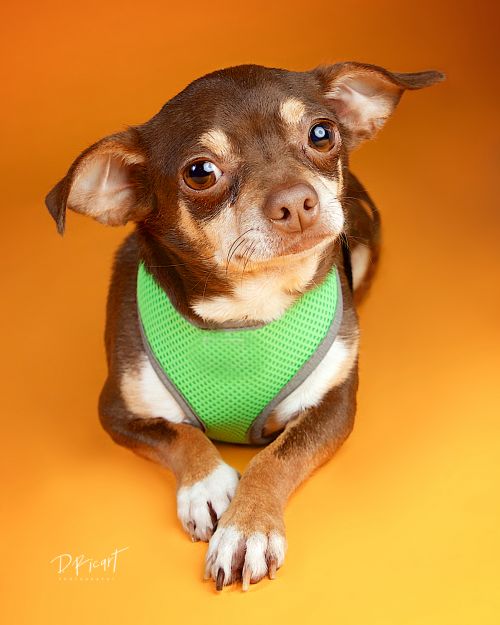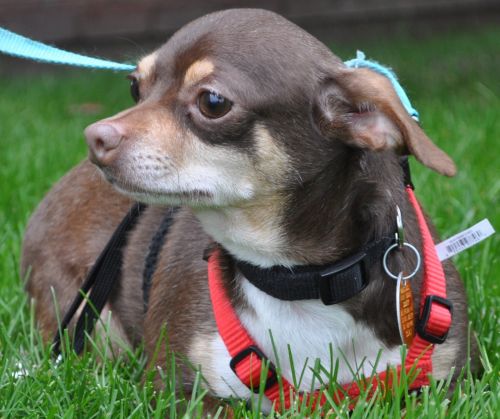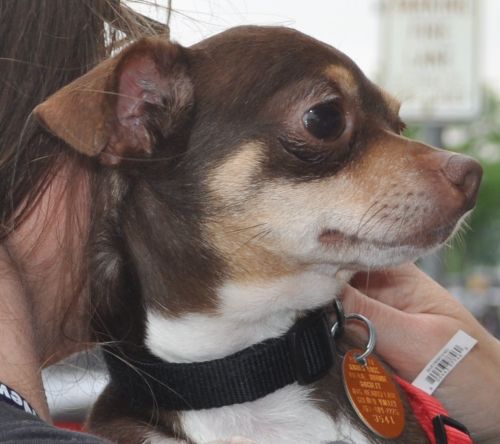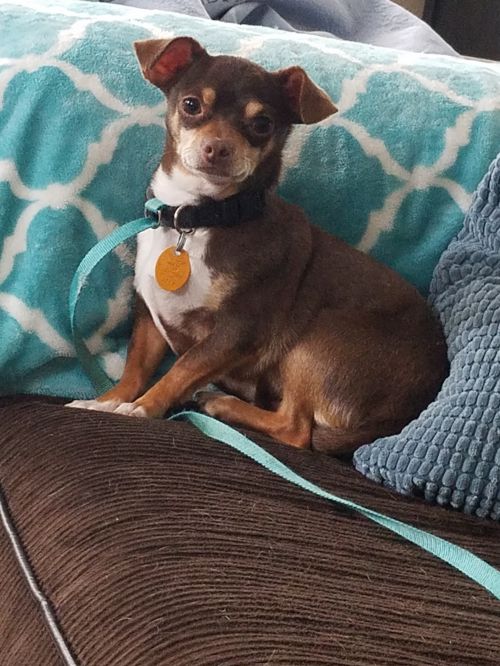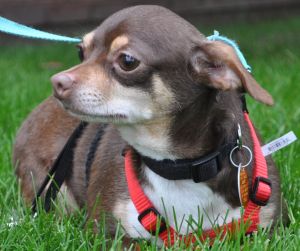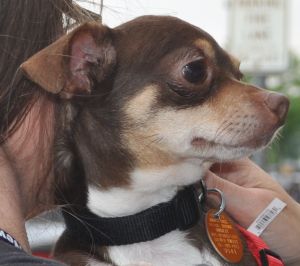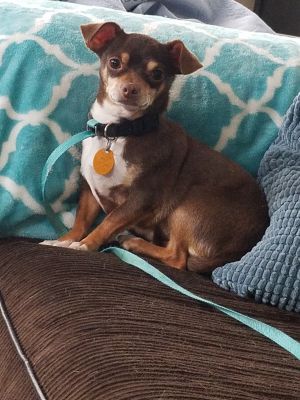 Cocoa
Hi, my name is Cocoa. I'm a 2 1/2 year old chihuahua who weighs about 9 pounds. I love my foster mom and all, but I'm beginning to wonder if there's a home out there for me that will understand my past and help me look forward to my future.

I've been with my foster mom since May and I'm doing really good. Before that, I lived in a home that had over 60 little dogs in it. If you think about that, it was really hard for anyone to take me outside to potty and hard for me to get enough human socialization and food. But since I was saved, I've had all of that, and I'm very sweet. My foster mom loves me but says she wants me to find my forever after so that she can continue to help other dogs who really need it.

I'll tell you about what would be best in my new home....

I potty outside, but still sometimes lift my leg (think about 60 little dogs inside the same house) so I will be best with someone who will buy me some belly bands. Mom says they can be ordered from Amazon for a 5 washable pack for under $20. Very inexpensive and I wear them proudly :)

I would like a quieter home that doesn't have a lot of younger kids. They can just be unpredictable and loud. It's scary for me.

I warm up to women faster than men, so any men at home just need to talk really nice to me and be super patient.

I'm scared of bigger dogs, so would do best with smaller dogs around me.

I'm going to be very scared and revert back a little bit once in have to leave my foster mom's house, but if you give me a week or two to adjust and let me come to you, I'll show you how good and friendly of a boy I can be.

Could you be my home for the holidays?

Adoption fee is $325 (no checks)

Foster to contact: Katie krkallemeyn@hotmail or 605-695-5126 (text preferred)

This dog will be at our adoption event at the Woodbury PetSmart on Saturday from 11-2 looking for a home!


Our fosters do the best they can to provide all information about the animal's background and temperament while in foster care in their home. An adopters routine and home environment is likely going to be different than that in their foster home. Sometimes there is more that comes out about a dog's personality once they have been able to settle in a home and truly become comfortable. There are great articles out there written about the different stages a pet goes through after adoption, discussing transitions that happen at 3 days, 3 weeks, and 3 months. We highly recommend reading about this - it will help you understand the transition your new pet goes through.
Powered by PetfinderTM