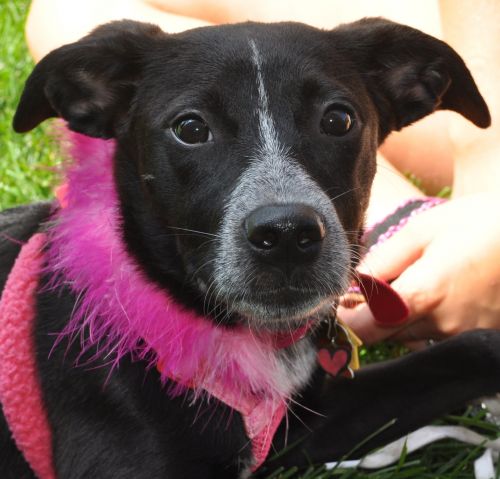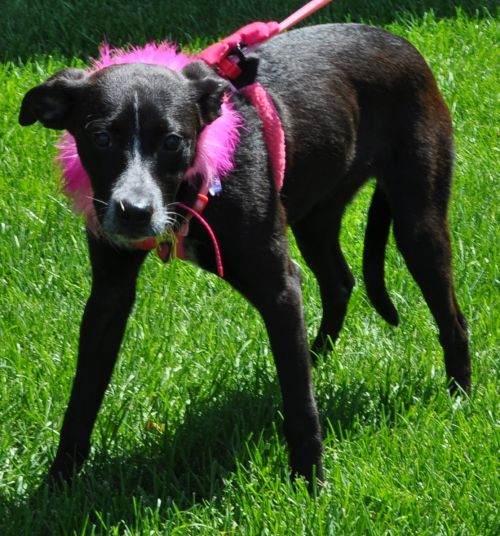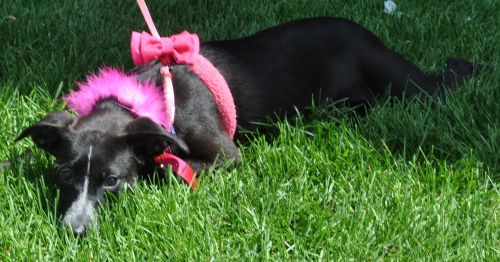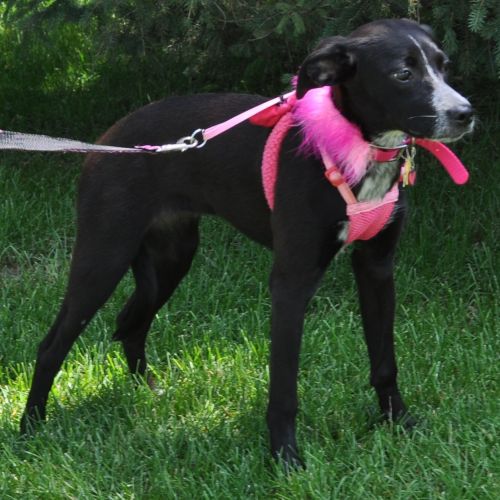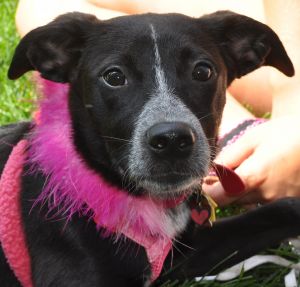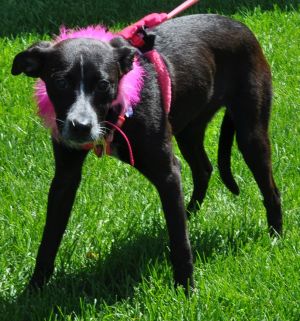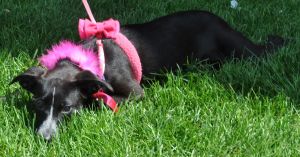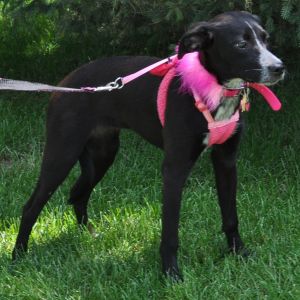 Aurora - Adoption Pending
Labrador Retriever
Mixed Breed
Aurora is a 9-month-old Lab/Blue Heeler mix from Texas. She is about 30 pounds and is likely to grow a bit more.

Aurora has spent the majority of her puppyhood in foster care and really needs a family of her own.

She loves to spend her day wrestling her older and bigger foster siblings, destroying all toys, trying very hard to be a good girl for treats and eating her dinner with the enthusiasm of a shark during a feeding frenzy. Her evenings are dedicated tummy time where she stretches out on the bed, belly up, so your hands can do what they were made for, scratching her belly.

Her ideal family will understand she's an introvert and needs time to settle in before she starts to feel comfortable. Aurora does have some quirks but nobody's perfect, right. Slow introductions to new places, people and dogs with her best friend by her side giving her all the love and support, help make things less scary. She's a very sweet baby who will make a great addition to a family!

Adoption fee is $300.00 (no checks)

Foster to contact: Ben & Tracy - ben.delarosa@gmail.com or 651-354-8220.

Aurora will NOT be at an adoption event this weekend, so contact the foster to learn more!

Our fosters do the best they can to provide all information about the animal's background and temperament while in foster care in their home. An adopters routine and home environment are likely going to be different than that in their foster home.

Sometimes there is more that comes out about a dog's personality once they have been able to settle in a home and truly become comfortable. There are great articles out there written about the different stages a pet goes through after adoption, discussing transitions that happen at 3 days, 3 weeks, and 3 months. We highly recommend reading about this - it will help you understand the transition your new pet goes through.
Powered by PetfinderTM