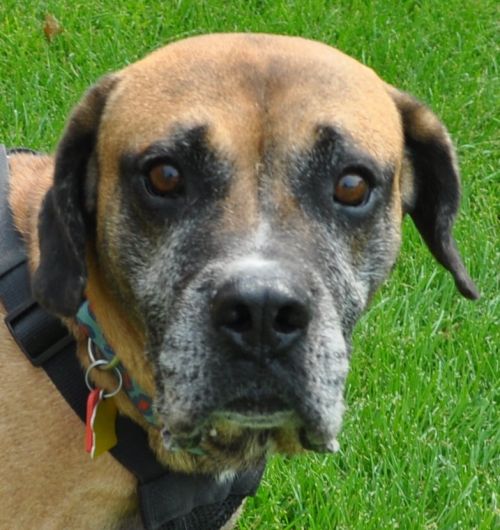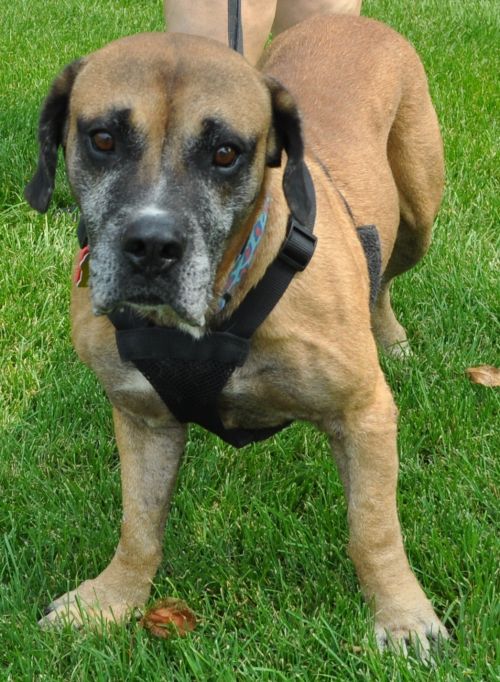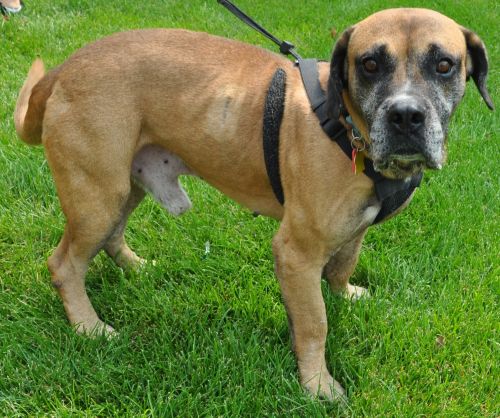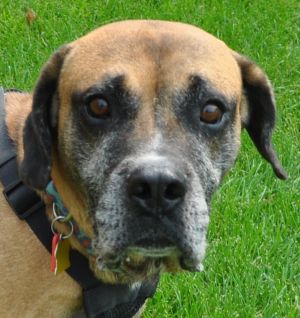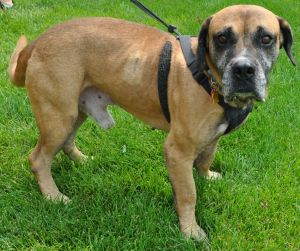 Buddy
Buddy is a Basset mix that looks like a short and smaller version of a Mastiff! He is sweet, slow moving and pretty low energy. He LOVES to eat! He loves toys, however he will destroy soft toys! They think him to be about 6-8 years old. Buddy has under gone a lot of medical testing since he came into our rescue. Turns out he has high blood pressure! He is on a medication that will help. It's a relatively inexpensive med that costs about $15 a month. He also has a chronic cough, it sounds like he's an ex-smoker! He absolutely loves to drink water, unfortunately that makes him pee a lot. He's pretty good about no accidents, but holding it through the night is hard.
He has started treatment for Diabetes Insipideous. It's not like regular diabetes but he does need a medication given every day. It's pill form and he just gobbles pills right up, so very easy.
I will never say that Buddy is the perfect dog specimen, but he is loving and deserves the best life can offer!

Adoption fee is $225.00 (no checks)

Foster to contact Kim B - k.balder@hotmail.com or (507) 351-6647

This dog will be at our adoption event at the Woodbury PetSmart on Saturday from 11-2 looking for a home!


Our fosters do the best they can to provide all information about the animal's background and temperament while in foster care in their home. An adopters routine and home environment is likely going to be different than that in their foster home. Sometimes there is more that comes out about a dog's personality once they have been able to settle in a home and truly become comfortable.

There are great articles out there written about the different stages a pet goes through after adoption, discussing transitions that happen at 3 days, 3 weeks, and 3 months. We highly recommend reading about this - it will help you understand the transition your new pet goes through.
Powered by PetfinderTM