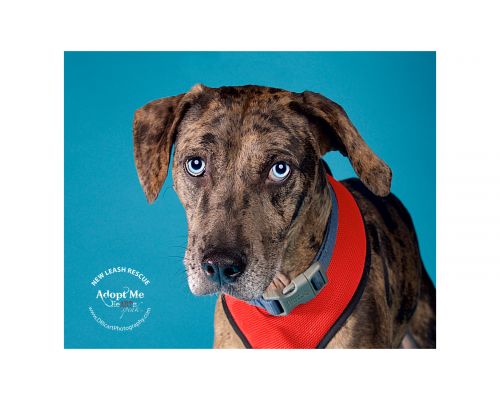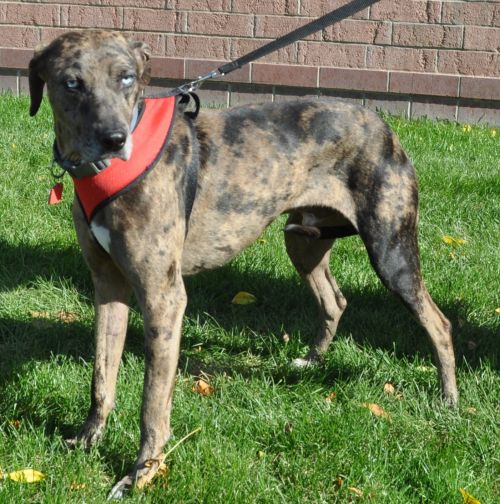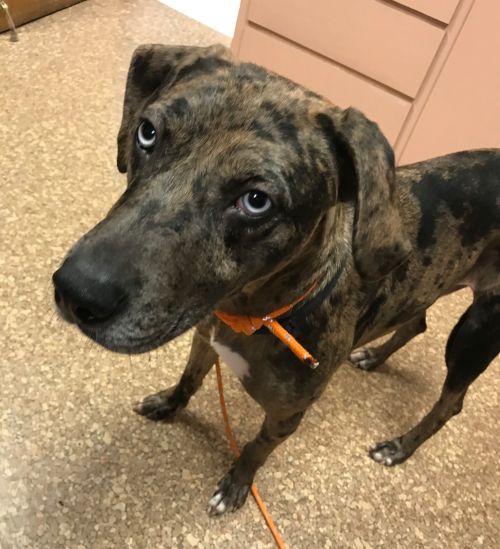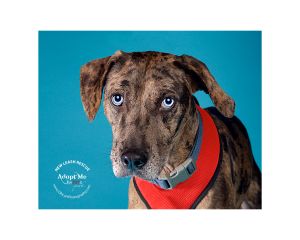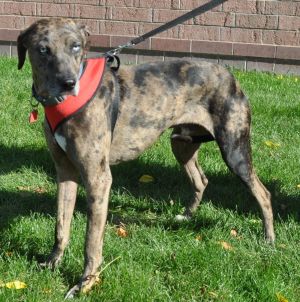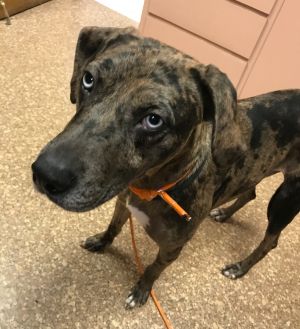 Lou
Catahoula Leopard Dog
Australian Cattle Dog / Blue Heeler
Lou is a bit sad - he's been in rescue since August, pulled from a humane society where he was at risk of being put down, and no one has had any interest in him. :( He's very shy at adoption events, so people never get to see his true self.

Lou is about two and a half years old and a Catahoula mix. He's a little shy at first but warms up. He is an independent boy who isn't going to be underfoot or constantly in your space - he is good to do his own thing. He is good with other dogs and he absolutely loves Nylabones more than anything else in the world. He can be a chewer if he gets bored, so he is best kenneled when you are gone. He is not a vocal boy and does fantastic in a crate. He will play with some other dogs and likes to run out in the yard. Lou isn't good with cats. All dogs need a little housetraining refresher when moving to a new house and a new routine.

Could you open your heart and home to this blue eyed boy?

Adoption fee is $300.00 (no checks)

Foster to contact Katie at 605-695-5126 or krkallemeyn@hotmail.com

This dog will not be at an adoption event. Please contact the foster directly for more info.


Our fosters do the best they can to provide all information about the animal's background and temperament while in foster care in their home. An adopters routine and home environment is likely going to be different than that in their foster home. Sometimes there is more that comes out about a dog's personality once they have been able to settle in a home and truly become comfortable.

There are great articles out there written about the different stages a pet goes through after adoption, discussing transitions that happen at 3 days, 3 weeks, and 3 months. We highly recommend reading about this - it will help you understand the transition your new pet goes through.
Powered by PetfinderTM