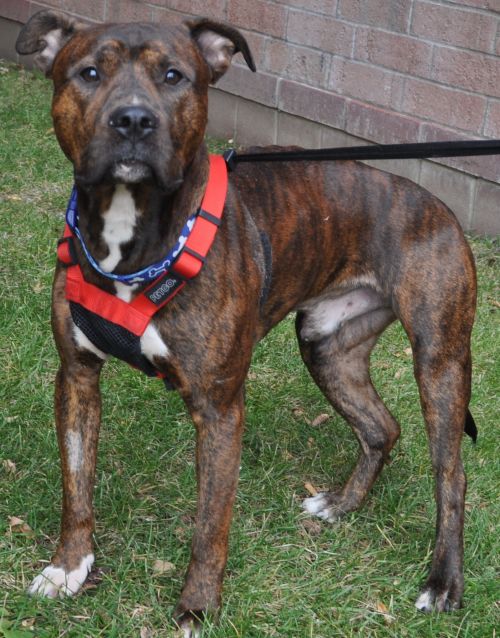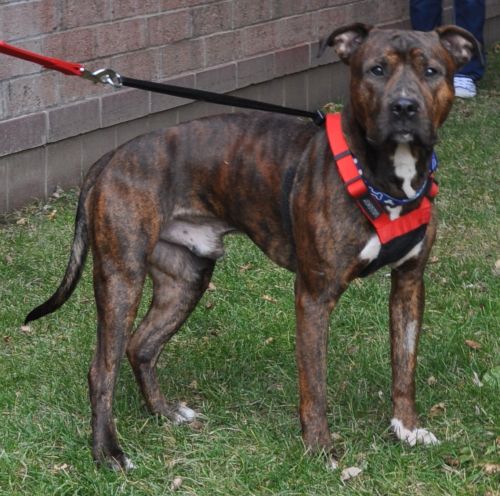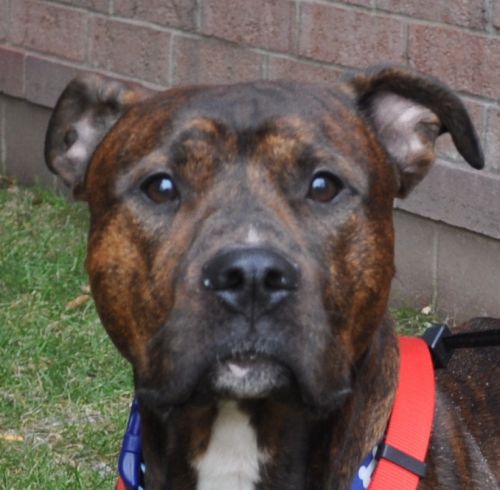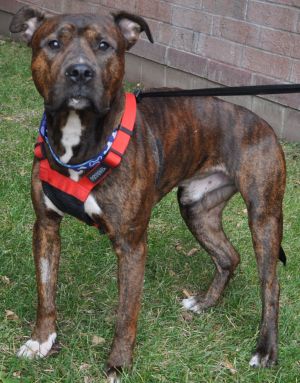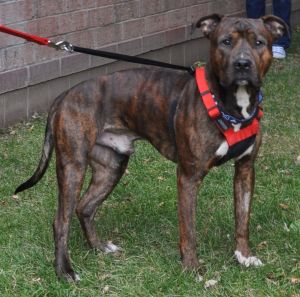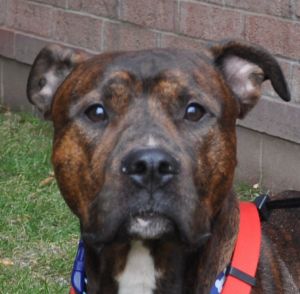 Joey
Pit Bull Terrier
American Staffordshire Terrier
Joey.....

Where do we start?

Joey needs a special place because he is a very special boy who proves again how resilient dogs are and how willing they are to love and forgive when humans let them down.

To put it very simply, Joey was abused in his previous home. Four children under age ten were in the home and didn't respect Joey. They basically did whatever they felt like to him - things that he did not deserve. Things like trying him up so he couldn't get away and spraying him down with a hose.
Ultimately Joey had enough with how he was treated there and he did the only thing he could to get them to stop and one of the kids ended up with a bite.

For this reason, Joey wants a home with no young kids - his home needs to be at least 10 and up woth respectful children who know how to treat dogs.

It has been a joy seeing Joey blossom in his foster home, and I hope you can see that in his pictures. From a terrified reserved boy to a boy who begs for table scraps and loves to chew on Nylabones. He's also fantastic at helping with computer work. He's starting to play with other dogs too - he has done good with them since day one. Joey is only a year old and showing more energy since he's been getting comfortable. He would love a fenced in yard to run and play in safely.

Joey doesn't like crates, but does good being left out during the day and he will sleep on the bed near you if he is allowed.


Adoption fee is $350.00 (no checks)

Foster to contact: Katie - 605-695-5126 (text preferred) or krkallemeyn@hotmail.com

This dog will be at our adoption event at the Woodbury PetSmart on Saturday from 11-2 looking for a home!


Our fosters do the best they can to provide all information about the animal's background and temperament while in foster care in their home. An adopters routine and home environment is likely going to be different than that in their foster home.

Sometimes there is more that comes out about a dog's personality once they have been able to settle in a home and truly become comfortable. There are great articles out there written about the different stages a pet goes through after adoption, discussing transitions that happen at 3 days, 3 weeks, and 3 months. We highly recommend reading about this - it will help you understand the transition your new pet goes through.
Powered by PetfinderTM