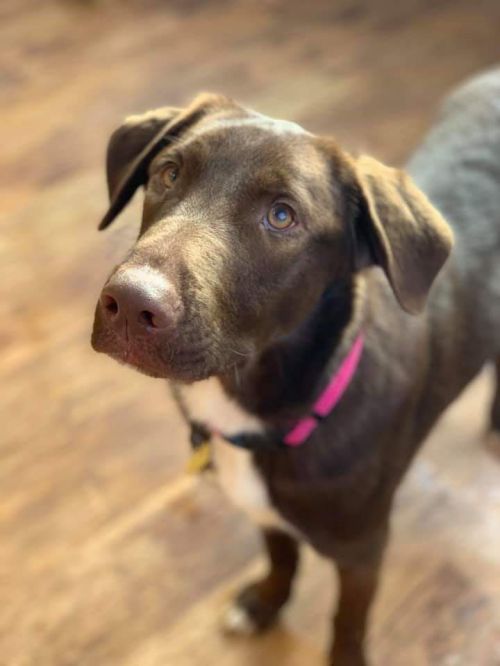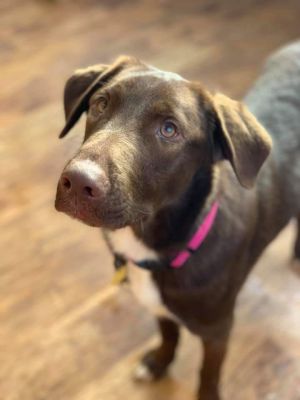 Dodger
Labrador Retriever
Shepherd
Dodger is a one year old lab mix, born 10/23/17, who was part of an unplanned litter with a family. The family kept multiple of the pups, but they are now looking for homes of their own.

Dodger is housetrained and crate trained, and he has been around children including young ones. He was also good with the cats in his previous home, but was the most interested on the cats of his siblings.

Dodger is a young adolescent dog who will benefit from a family that is willing to keep training him to be the best dog he can be. He has the typical young dog energy, so needs appropriate exercise to do that. He will jump up when excited and could use some work on his leash manners. Dodger also will take advantage if snacks are left too close to the edge of the counter.

He's a great boy, who will be amazing with just a little bit more work on training.

Adoption fee is $350.00 (no checks)

Volunteer to contact: Jeff 651-230-8243 or jeff.hall@campbowwow.com

This dog will not be at our adoption event at the Woodbury PetSmart on Saturday from 11-2 looking for a home!


Our fosters do the best they can to provide all information about the animal's background and temperament while in foster care in their home. An adopters routine and home environment is likely going to be different than that in their foster home.

Sometimes there is more that comes out about a dog's personality once they have been able to settle in a home and truly become comfortable. There are great articles out there written about the different stages a pet goes through after adoption, discussing transitions that happen at 3 days, 3 weeks, and 3 months. We highly recommend reading about this - it will help you understand the transition your new pet goes through.
Powered by PetfinderTM