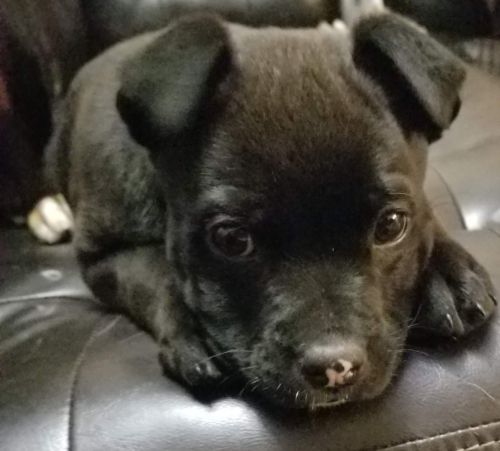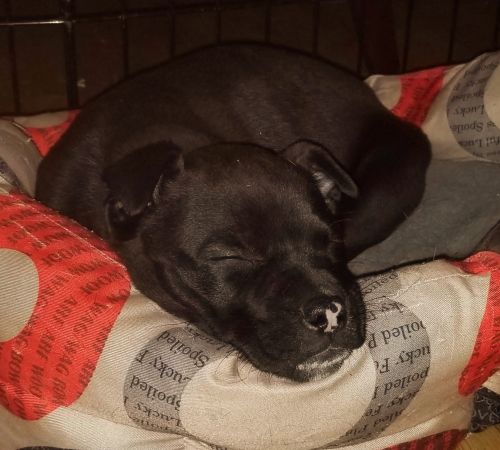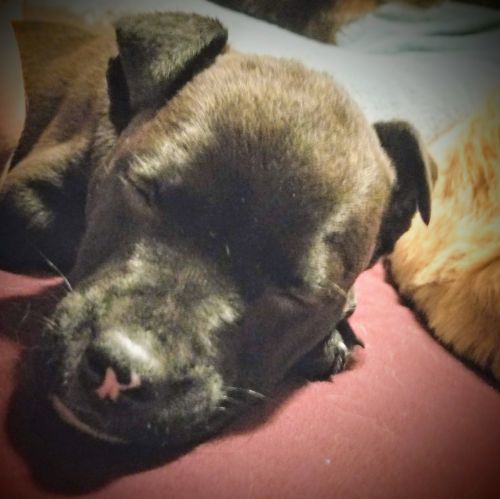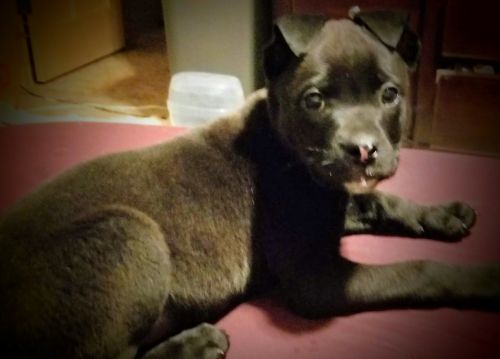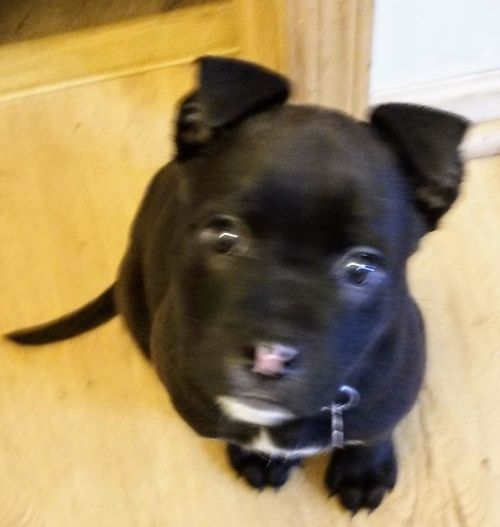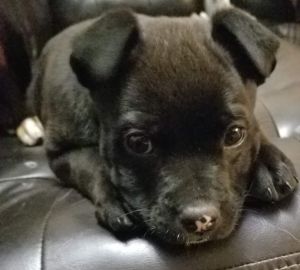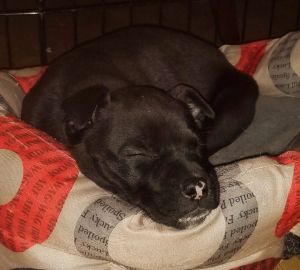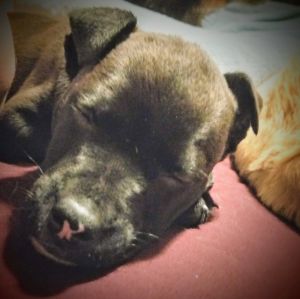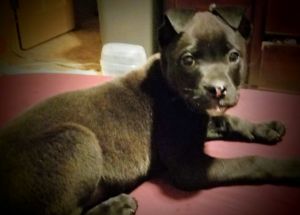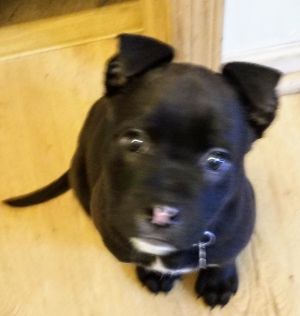 Tatanka
Labrador Retriever
Rottweiler
Tatanka is an eight weeks old mix breed puppy looking for his forever home. His mom (Ina) looks like a smaller version of a Rottweiler, but dad is anyone's guess. Tatanka was found with his mom out in the cold.

This guy is adorable. Loves to stretch out next to you for long naps and then, once recharged, he is back to clowning around with his foster siblings. He loves to be held and demands your attention by grabbing the back of your pant leg as you try to walk.

Tatanka will do best with a family who has experience training dogs from puppies and who is willing to do a training class with him. Puppies with no siblings miss out on important lessons like bite inhibition and social skills.
They tend to play rough and when excited, have trouble calming down. Lucky for Tatanka, he not only has a wonderful mom but he is in a foster home with 2 other puppies his age who are helping him not to become a spoiled brat.

Tatanka's new family needs to continue working on correcting unwanted behavior using positive reinforcement who will make sure to keep him socialized with dogs and other people as he grows into an adult.

All puppies need work on leash manners, house and crate training, as well as obedience training. They will scratch, play bite, make messes, demand attention and be very destructive.

Tanaka will have 2 rounds of vaccines, be neutered, dewormed, as well as microchipped prior to adoption.

Adoption fee is $450.00 (no checks)

Foster to contact: Ben & Tracy - tschlax@gmail.com or 612-750-7411

This dog will be at our adoption event at the Woodbury PetSmart on Saturday from 11-2 looking for a home!

Our fosters do the best they can to provide all information about the animal's background and temperament while in foster care in their home. An adopters routine and home environment are likely going to be different than that in their foster home.

Sometimes there is more that comes out about a dog's personality once they have been able to settle in a home and truly become comfortable. There are great articles out there written about the different stages a pet goes through after adoption, discussing transitions that happen at 3 days, 3 weeks, and 3 months. We highly recommend reading about this - it will help you understand the transition your new pet goes through.
Powered by PetfinderTM