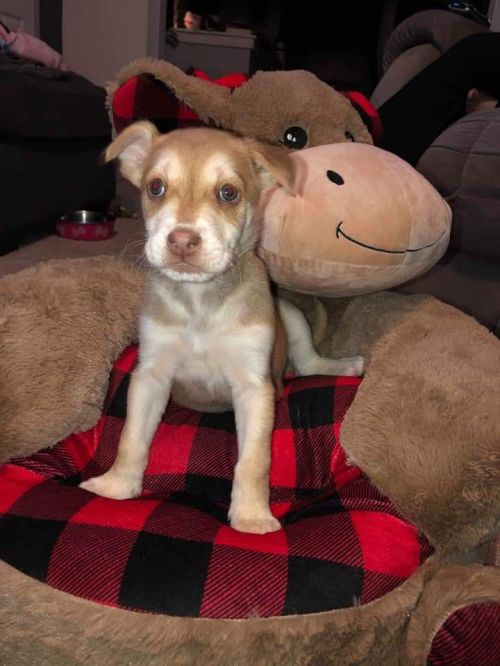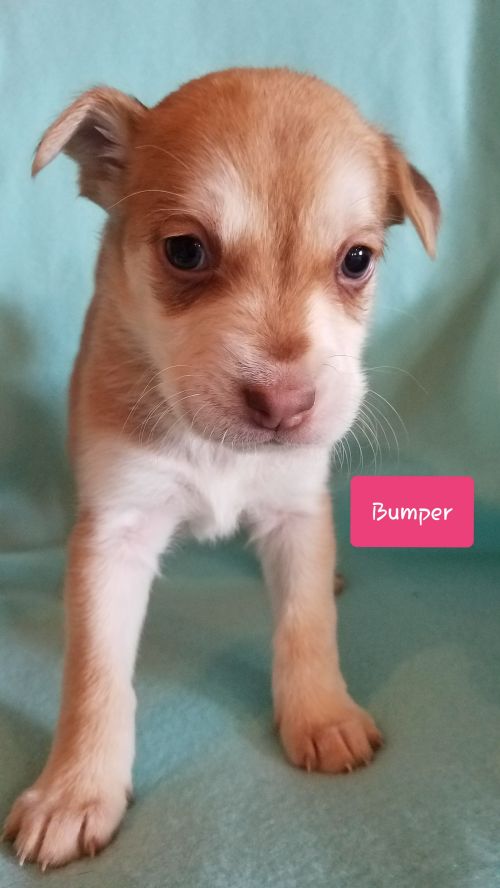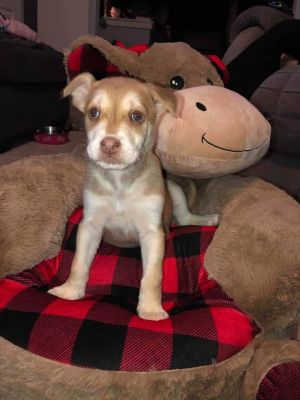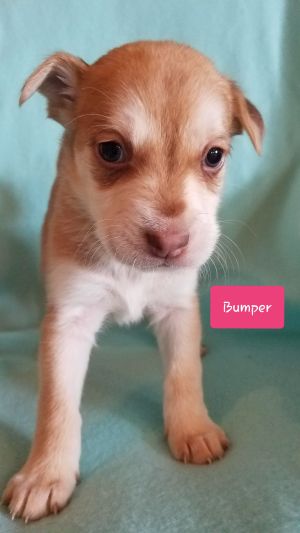 Bumper - Pre Adoption Only
These pups were born 10/27/18 and they will be starting to begin the search for their new homes! Pups cannot be met until after they are six weeks old and have their first vaccine. They were found on their old when they were very little on a reservation and transported to safety. Mom is a shepherd mix, but we have no idea about dad, so breed is all a guess. We are estimating they will be around 40-50 pounds when full grown.

These pups can be held with a $100 nonrefundable deposit that will ultimately go toward their adoption fee. The pups will be able to go home when they are about 9 weeks old. All puppies have 2 rounds of vaccines, they have been given dewormer every two weeks since they were born, as well as spayed/neutered and microchipped prior to adoption. Adopters are responsible for finishing the 12 and 15 week vaccines as well as a heartworm test when the pup gets 6 months old.

All puppies will need work on house and crate training as well as leash manners and obedience training. Adopters need to have experience training dogs from puppies before as well as be willing to enroll in a training class as needed to help their pup grow into the best dog they can be. All puppies scratch and playbite and are best with families who understand

Please contact the foster to learn more about these puppies. Pups will not attend an adoption event.

Adoption fee is $450.00 (no checks)

Foster to contact: Kim at 507-351-6647

Our fosters do the best they can to provide all information about the animal's background and temperament while in foster care in their home. An adopters routine and home environment is likely going to be different than that in their foster home.

Sometimes there is more that comes out about a dog's personality once they have been able to settle in a home and truly become comfortable. There are great articles out there written about the different stages a pet goes through after adoption, discussing transitions that happen at 3 days, 3 weeks, and 3 months. We highly recommend reading about this - it will help you understand the transition your new pet goes through.
Powered by PetfinderTM