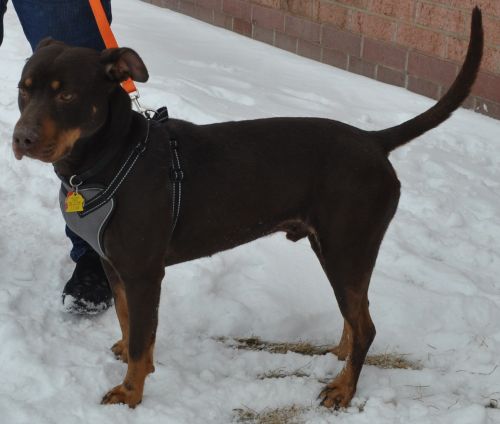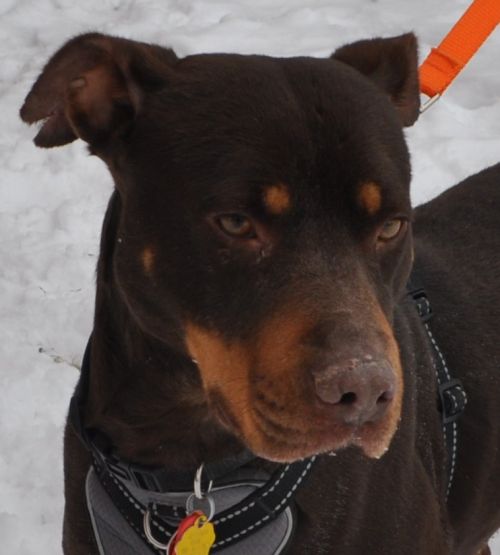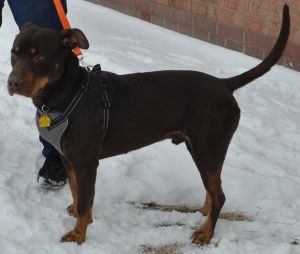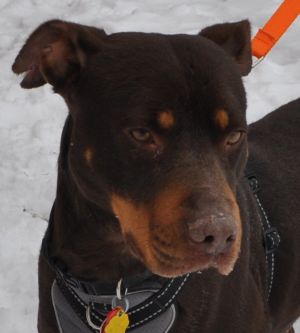 Rosco
Doberman Pinscher
American Staffordshire Terrier
This handsome young man was saved from euthanasia. Sweet boy! About 3 years old and 50 pounds. Rosco would do best in a home with female dogs and any dogs will need to meet before adoption.

Adoption fee is $150.00 (no checks)

Foster to contact Kim B - k.balder@hotmail.com or (507) 351-6647

Rosco will not be at an adoption event so contact the foster to learn more!

Our fosters do the best they can to provide all information about the animal's background and temperament while in foster care in their home. An adopters routine and home environment is likely going to be different than that in their foster home. Sometimes there is more that comes out about a dog's personality once they have been able to settle in a home and truly become comfortable.

There are great articles out there written about the different stages a pet goes through after adoption, discussing transitions that happen at 3 days, 3 weeks, and 3 months. We highly recommend reading about this - it will help you understand the transition your new pet goes through.
Powered by PetfinderTM