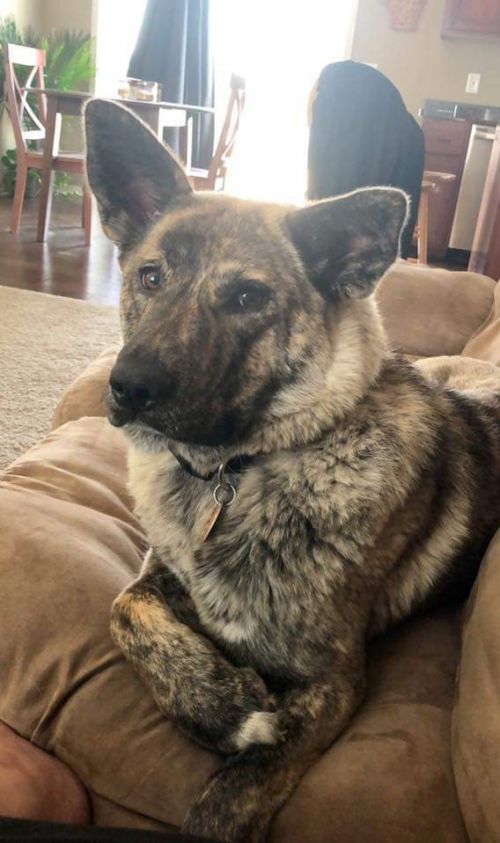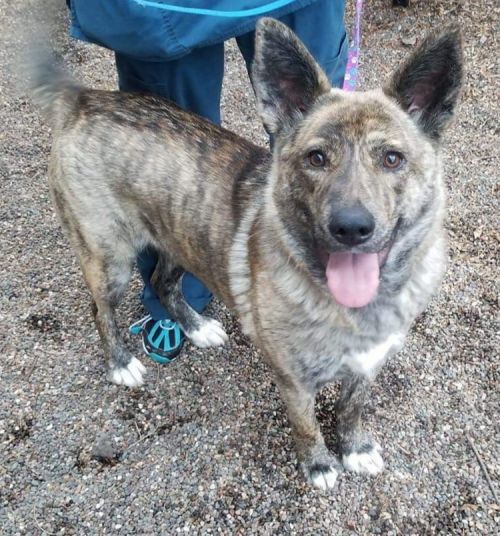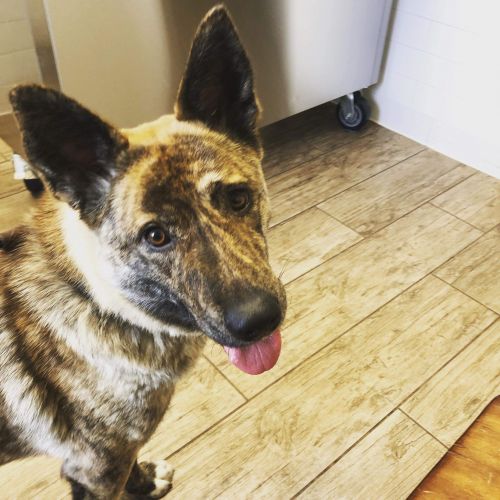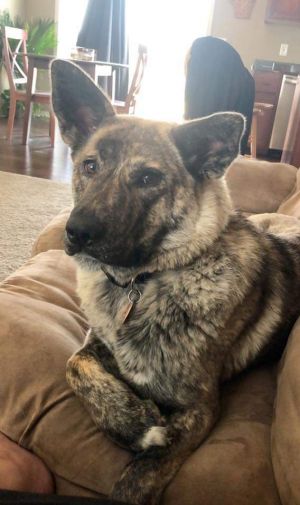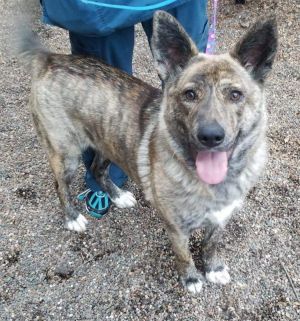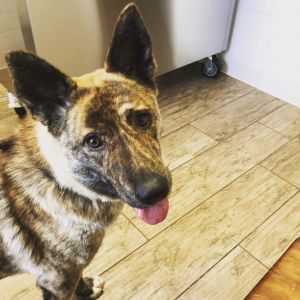 Freida
German Shepherd Dog
Akita
If you are interested in any of the dogs available at New Leash Rescue, you can reach out to the foster listed below for more information and then complete an adoption application which can be found at https://www.newleashrescue.org/adopt/policy. Please email the completed application to newleashrescue2018@gmail.com

Meet Freida! She is a Shepherd mix that is 1 year old and she is BEAUTIFUL. She spent a long time in a kennel and wasn't doing well in the shelter environment. Since she has been in her foster home, she has made a huge improvement. This sweet girl likes to follow you around the house and snuggle up right next to you on the couch. Much like any dog, she loves chewing on bones and playing with toys.

When taking her on a walk, Freida does like to pull and take in all of her surroundings. She also thinks your are tricking her when you let her outside or sometimes when you call her so she might not come. There is a 4ft fence at her foster home and she has done very well with it and hasn't tried to get out but loud noises can make her nervous. She is living with two large male shepherds and does very well with them and other dogs but a slow introduction is always recommended. She is doing well on house breaking - all dogs will need a refresher course when adjusting to a new house with a new routine to learn. Frieda hasn't been around young children, so older Children may be best for her.

Don't leave your shoes out, or you will find them hidden all over the house. That being said, she doesn't like to chew them, she just likes to carry them around. Freida is such a good girl and can't wait to find her forever home!

Adoption fee is $300 + tax (no checks)

Foster to contact: Kristen: 320-247-7079 or knorlund11@gmail.com

This dog will not be at an adoption event, please contact the foster to learn more.

Our fosters do the best they can to provide all information about the animal's background and temperament while in foster care in their home. An adopters routine and home environment is likely going to be different than that in their foster home.

Sometimes there is more that comes out about a dog's personality once they have been able to settle in a home and truly become comfortable. There are great articles out there written about the different stages a pet goes through after adoption, discussing transitions that happen at 3 days, 3 weeks, and 3 months. We highly recommend reading about this - it will help you understand the transition your new pet goes through.
Powered by PetfinderTM