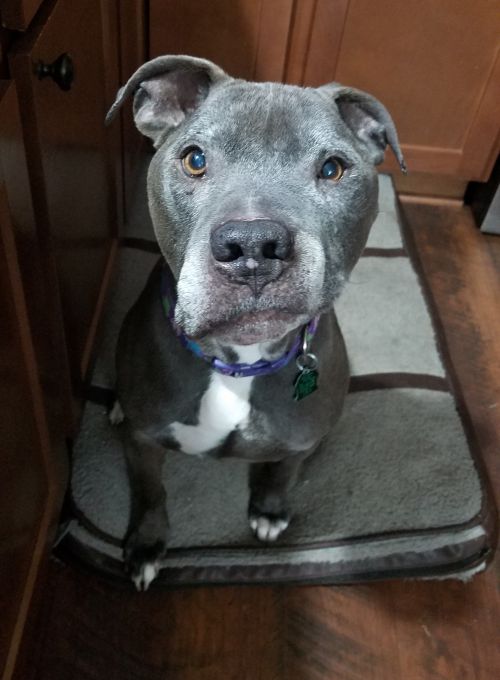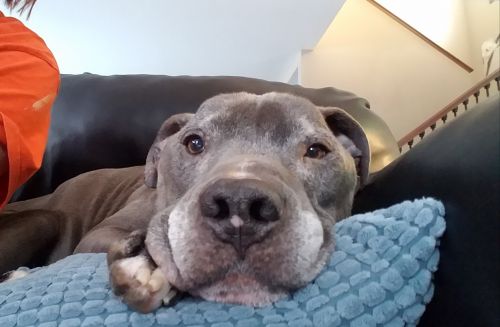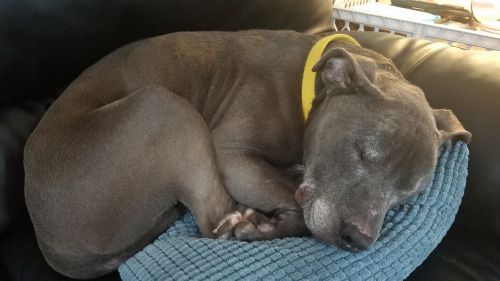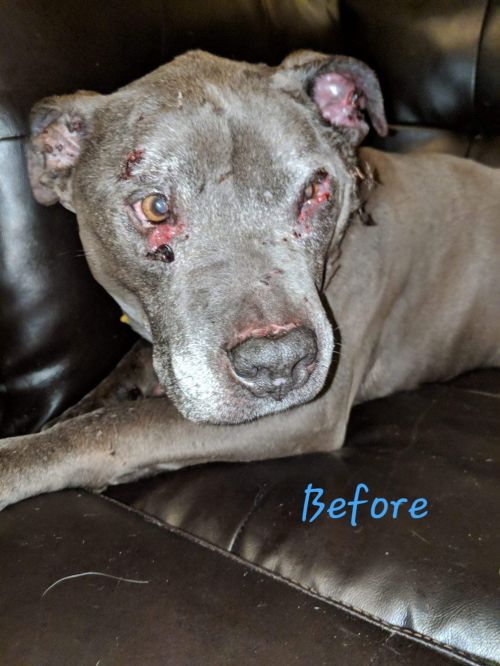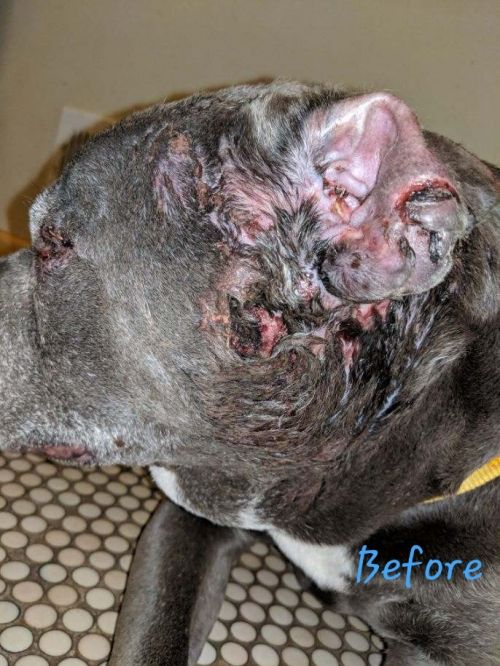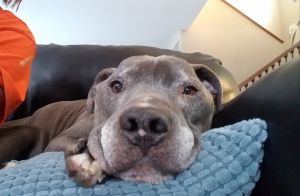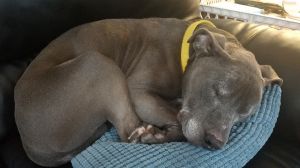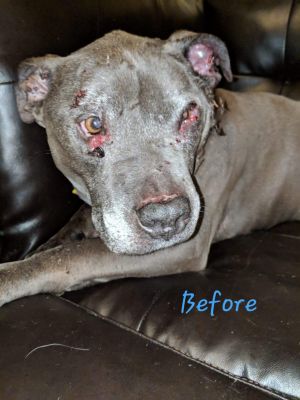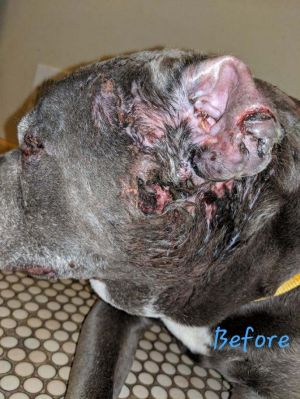 Drew
American Staffordshire Terrier
Pit Bull Terrier
If you are interested in any of the dogs available at New Leash Rescue, you can reach out to the foster listed below for more information and then complete an adoption application which can be found at https://www.newleashrescue.org/adopt/policy. Please email the completed application to newleashrescue2018@gmail.com

Drew is an 11 year old Blue Nose Pitbull mix who came to us needing medical attention. He had been pretty badly hurt by another dog and needed vet care. Drew has been spending the last few weeks healing up and feeling better, and he was just neutered as well.

Drew is good with other dogs. We haven't seen him show interest in playing or anything, but that isn't surprising given his age. Drew is very interested in smelling other dogs when he first meets them, so he would be best with other dogs who have a little tolerance for that. He can be protective of the water bowl and the bed he wants to lay on. If someone else takes his bed, he wants them to be willing to move if he wants it.

Drew is good in a crate, and doesn't make much noise so far in his foster home. He is around multiple dogs, and was just neutered, so he has had accidents his foster home, but these are improving over time. Any dog that moves to a new house and routine could have accidents because the house setup and timing of their routine could be different than what they're used to.

Drew is the sweetest, cuddly, senior guy who loves to be able to sleep with you if he can. He is overall low energy and would make a wonderful couch potato. He enjoys attention and likes to be by people. Drew deserves the best retirement years a boy can have.

Drew is currently taking se steroids as he might have some intermittent issues with the discs in his back, but this is relatively inexpensive.

Adoption fee is $200 + tax (no checks)

Foster to contact: Katie - 605-695-5126 (text preferred) or krkallemeyn@hotmail.com

This dog will be at our adoption event at the Woodbury PetSmart on Saturday from 11-2 looking for a home!


Our fosters do the best they can to provide all information about the animal's background and temperament while in foster care in their home. An adopters routine and home environment is likely going to be different than that in their foster home.

Sometimes there is more that comes out about a dog's personality once they have been able to settle in a home and truly become comfortable. There are great articles out there written about the different stages a pet goes through after adoption, discussing transitions that happen at 3 days, 3 weeks, and 3 months. We highly recommend reading about this - it will help you understand the transition your new pet goes through.
Powered by PetfinderTM