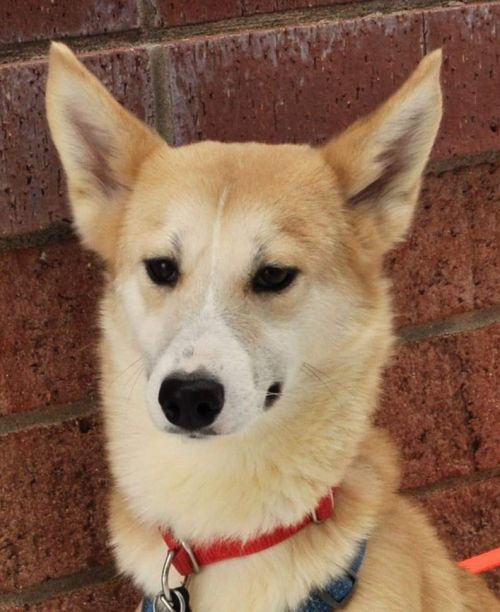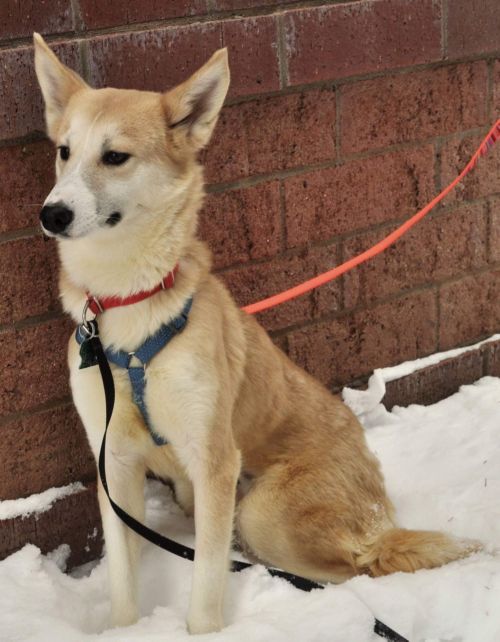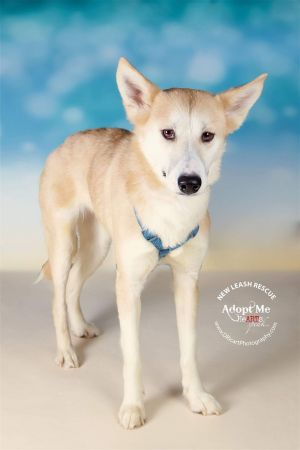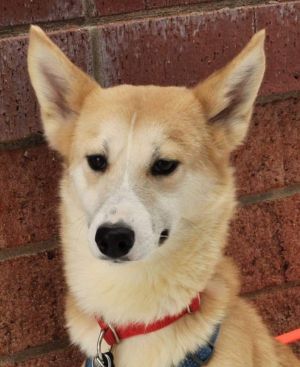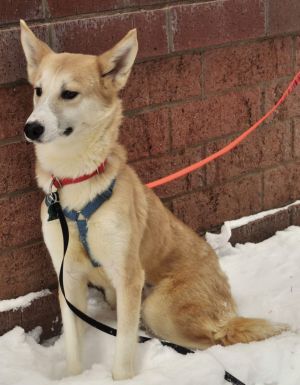 Alta
Husky
German Shepherd Dog
If you are interested in any of the dogs available at New Leash Rescue, you can reach out to the foster listed below for more information and then complete an adoption application which can be found at https://www.newleashrescue.org/adopt/policy. Please email the completed application to newleashrescue2018@gmail.com

Alta is a 10 to 12 month old husky mix who came to us from a hoarding case where she was living in not good conditions with 50-60 other dogs. You can see the picture of what she looked like when she was first rescued.

Alta loves other dogs - it is what makes her comfortable because her whole life to this point, no matter how much human socialization there was, she always had other dogs around. Alta's family will need to have other dogs that she can interact and play with.

Alta will do okay around older kids, but due to how loud and energetic younger kids can be, she is not recommended with kids under age 8 because they might scare her.

Alta needs a family who is familiar with husky type breeds. They are typically pretty good gate jumpers and can escape out of fences if appropriate precautions aren't taken. Her foster home has a 6 foot wood privacy fence and she does well with it.

Alta's current foster home only has women around. She sleeps on the bed at night and is crated during the work day. She will make a little bit of noise at first when she's crated. Alta is still a pup and will chew on things if she doesn't have toys to play with and is bored. Alta will need a little housetraining work when moving to a new house or routine. She has had some accidents on her foster home but is overall doing very well considering the environment she came from.

In her foster home, Alta will allow her foster to approach at times without running away, but other times she will back up when approached. Alta is beginning to learn a leash, but shouldn't be pushed to go for walks for awhile.

Alta needs a patient and loving forever home that understands her past and is willing to give her time to come out of her shell.

Adoption fee is $350.00 + tax (no checks)

Foster to contact: Katie - 605-695-5126 (text preferred) or krkallemeyn@hotmail.com

This dog will be at our adoption event at the Woodbury PetSmart on Saturday from 11-2 looking for a home!


Our fosters do the best they can to provide all information about the animal's background and temperament while in foster care in their home. An adopters routine and home environment is likely going to be different than that in their foster home.

Sometimes there is more that comes out about a dog's personality once they have been able to settle in a home and truly become comfortable. There are great articles out there written about the different stages a pet goes through after adoption, discussing transitions that happen at 3 days, 3 weeks, and 3 months. We highly recommend reading about this - it will help you understand the transition your new pet goes through.
Powered by PetfinderTM