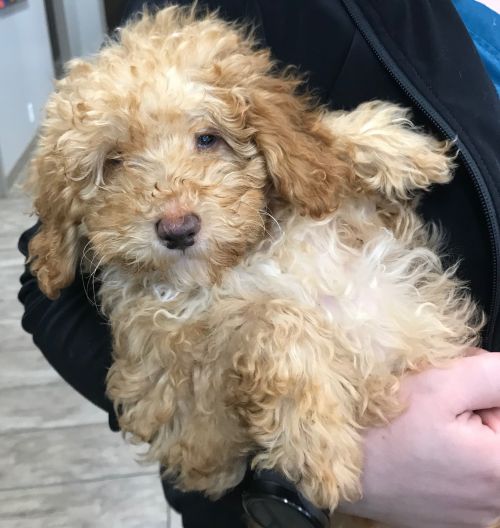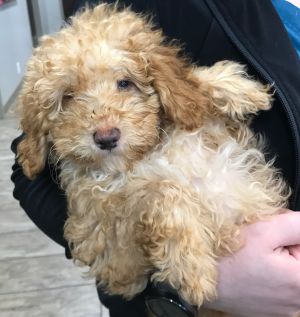 Hewey
If you are interested in any of the dogs available at New Leash Rescue, you can reach out to the foster listed below for more information and then complete an adoption application which can be found at https://www.newleashrescue.org/adopt/policy. Please email the completed application to newleashrescue2018@gmail.com

Hewey is approximately 14 weeks old. He is a purebred Toy Poodle but no papers. We bailed him out from a breeder that was going to sell him at auction. He is a happy, playful pup! Hewey has a condition where his eyes are underdeveloped. This was genetically passed to him and there is nothing that can be done to correct it. He is currently able to see.

Hewey has been vaccinated, neutered, microchipped and he's ready to go!
All puppies scratch and play bite. They need to be taught good manners.

Adoption fee is $500.00 + tax (no checks)

Foster to contact Kim B - k.balder@hotmail.com or (507) 351-6647


This dog will be at our adoption event at the Woodbury PetSmart on Saturday from 11-2 looking for a home!


Our fosters do the best they can to provide all information about the animal's background and temperament while in foster care in their home. An adopters routine and home environment is likely going to be different than that in their foster home. Sometimes there is more that comes out about a dog's personality once they have been able to settle in a home and truly become comfortable.

There are great articles out there written about the different stages a pet goes through after adoption, discussing transitions that happen at 3 days, 3 weeks, and 3 months. We highly recommend reading about this - it will help you understand the transition your new pet goes through.
Powered by PetfinderTM