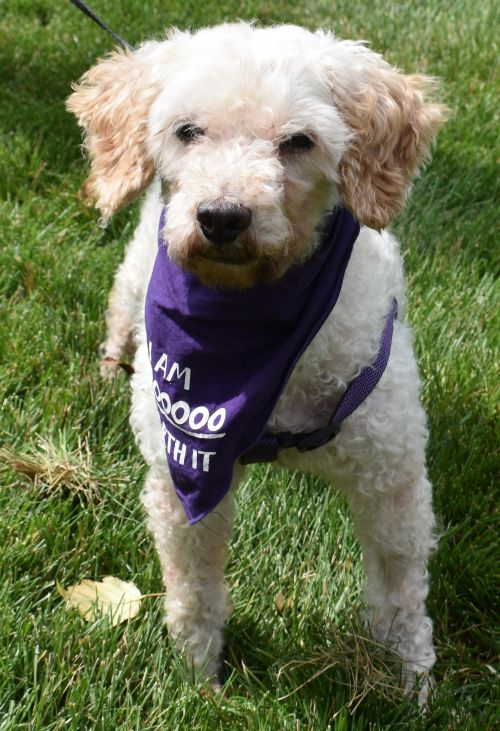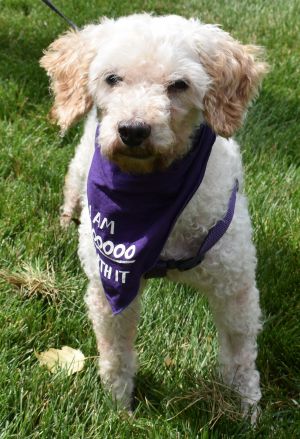 Lucy
If you are interested in any of the dogs available at New Leash Rescue, you can reach out to the foster listed below for more information and then complete an adoption application which can be found at https://www.newleashrescue.org/adopt/policy. Please email the completed application to newleashrescue2018@gmail.com

Lucy is a seven year old poodle who was surrendered by her family who lived near the Yankton Sioux Reservation in South Dakota.

Lucy is 17lbs and lived with another dog in her previous home. Her teeth had severe dental disease when she came to us, but she has had a dental to fix her mouth up and luckily only one tooth had to be extracted. Lucy is now spayed as well and now current on the rest of her vetting.

Lucy is a sweet girl who would enjoy a calmer retirement home. She would do best in a home with older kids age 12 and up. Sometimes the senior pups just don't have the energy for the young kids that are louder and full of energy. She is doing well on her house training but she will need a refresher course in any new home because the house setup and routine would be different. Lucy can be a little shy at first and needs someone who will give her patience to blossom. If you think of everything from Lucy's point of view, she's had a lot of pretty scary and stressful changes over the last few weeks and she will need some time to learn and to adjust to a new family.

Adoption fee is $350.00 + tax (no checks)

Foster to contact: Candy - 952-686-7898 or candy0286001@yahoo.com

Please contact the foster to find out if Lucy will be attending an upcoming adoption event.

Our fosters do the best they can to provide all information about the animal's background and temperament while in foster care in their home. An adopters routine and home environment is likely going to be different than that in their foster home.

Sometimes there is more that comes out about a dog's personality once they have been able to settle in a home and truly become comfortable. There are great articles out there written about the different stages a pet goes through after adoption, discussing transitions that happen at 3 days, 3 weeks, and 3 months. We highly recommend reading about this - it will help you understand the transition your new pet goes through.
Powered by PetfinderTM