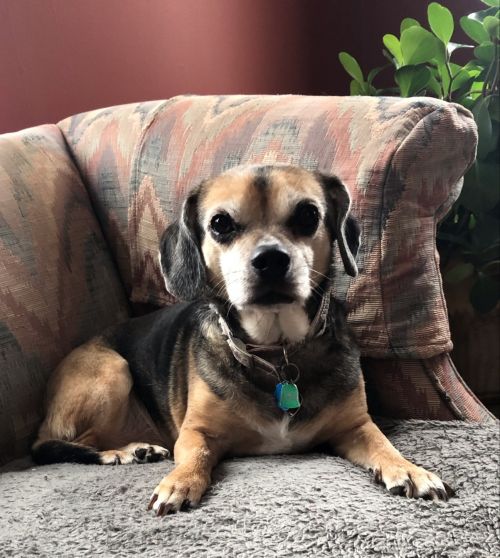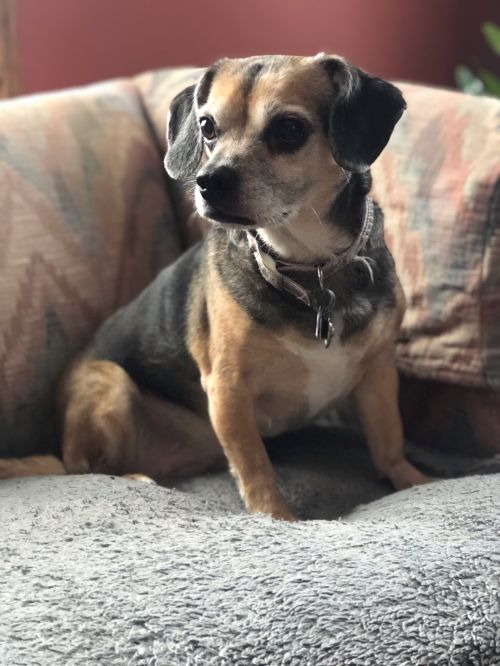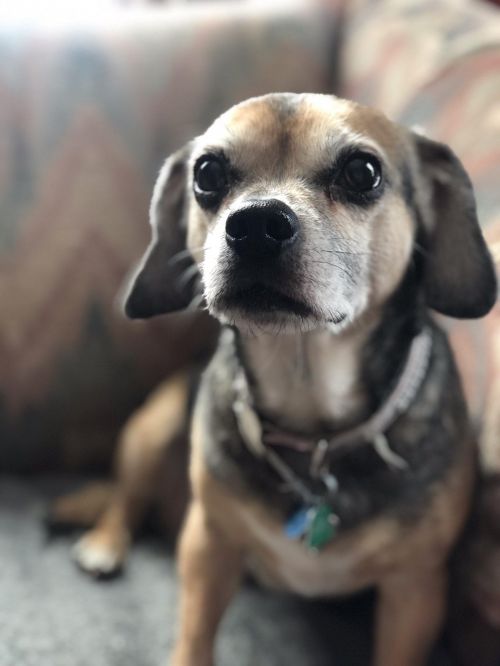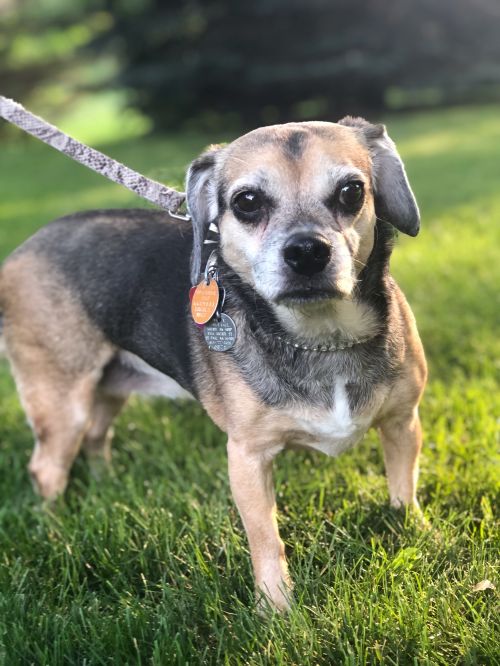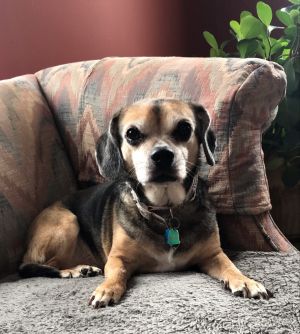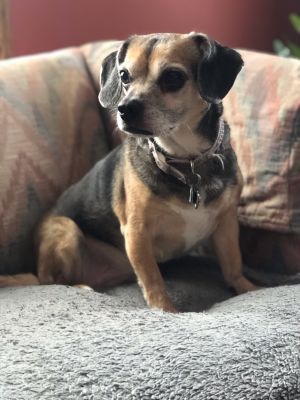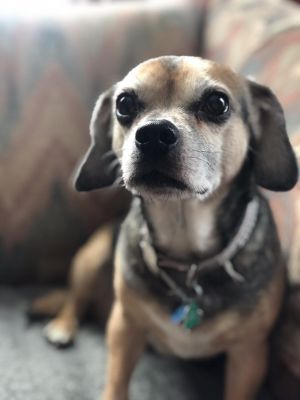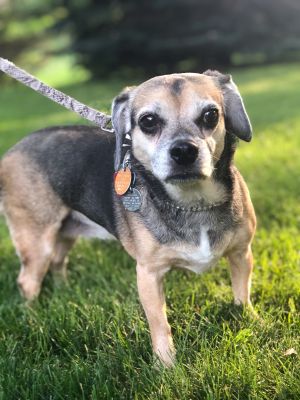 Chula
If you are interested in any of the dogs available at New Leash Rescue, you can reach out to the foster listed below for more information and then complete an adoption application which can be found at https://www.newleashrescue.org/adopt/policy. Please email the completed application to newleashrescue2018@gmail.com

Chula is estimated to be 8-10 years old and was surrendered to a local impound after her owner could no longer care for her.

Chula came to us with some pretty bad teeth and she also has a heart murmur. We did a full work up on her heart including an ultrasound to make sure that it was safe for her to go under anesthesia for her dental. She has had her dental and is up to date on all of her vetting. She's doing wonderful!

Chula gets around her foster home great- she is a spry senior and has no problem jumping up on the couch so she can get some more attention. Chula has been on a diet since she arrived in rescue and has already lost 2 pounds. She appeared to be used to eating human food, but her foster mom has been successful in transitioning her to kibble.

Chula has a great personality and seems to love everyone. Due to her age, we would recommend older kids who aren't quite so loud and energetic. Chula has done well with the kids she's met so far, but likely has not lived with young kids consistently in her previous home.

Adoption fee is $175 + tax (no checks)

Foster to contact: Sara - 651-260-3774 or sara.fostermom@gmail.com

Please contact the foster and find out if Chula will be attending an upcoming adoption event.

Our fosters do the best they can to provide all information about the animal's background and temperament while in foster care in their home. An adopters routine and home environment is likely going to be different than that in their foster home.

Sometimes there is more that comes out about a dog's personality once they have been able to settle in a home and truly become comfortable. There are great articles out there written about the different stages a pet goes through after adoption, discussing transitions that happen at 3 days, 3 weeks, and 3 months. We highly recommend reading about this - it will help you understand the transition your new pet goes through.
Powered by PetfinderTM