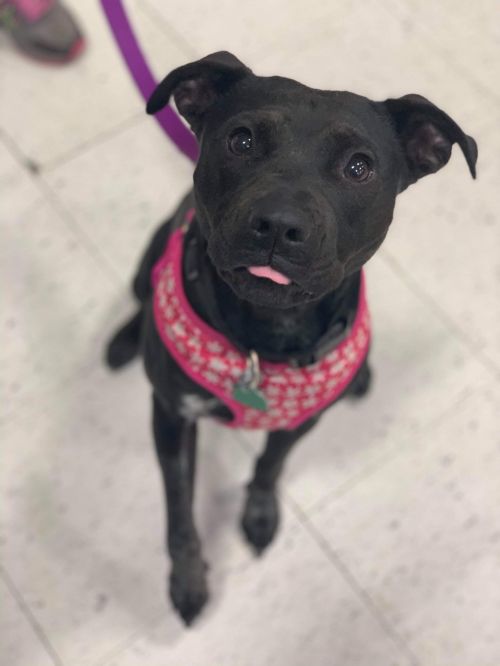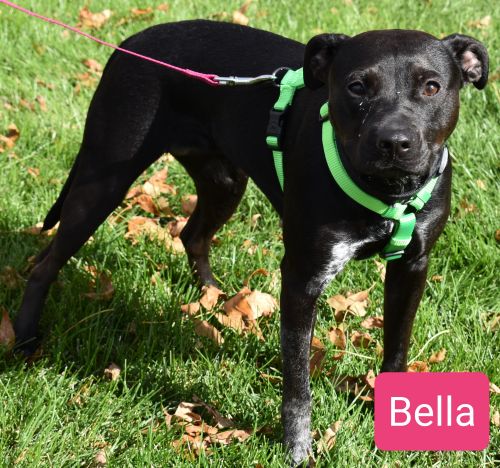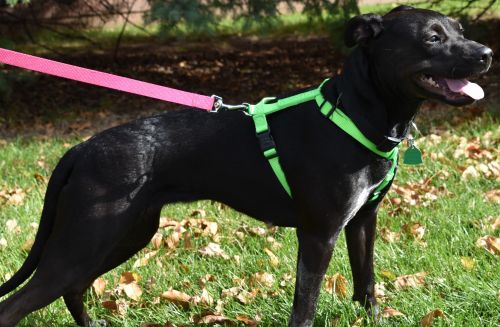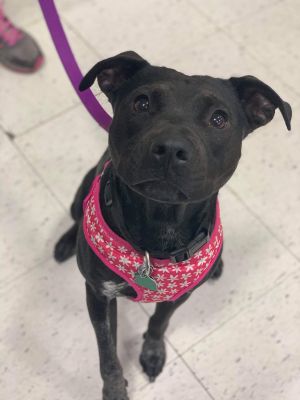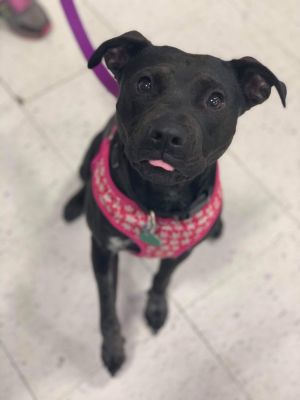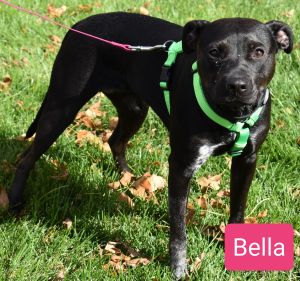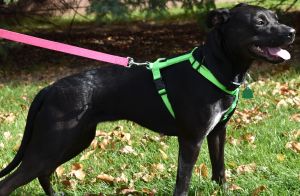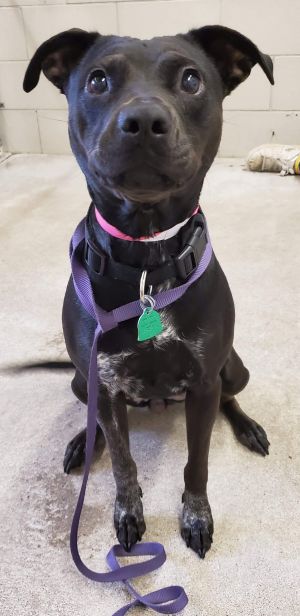 Bella
American Staffordshire Terrier
Australian Cattle Dog / Blue Heeler
If you are interested in any of the dogs available at New Leash Rescue, you can reach out to the foster listed below for more information and then complete an adoption application which can be found at https://www.newleashrescue.org/adopt/policy. Please email the completed application to newleashrescue2018@gmail.com

Bella is two year terrier/heeler mix (estimated based off appearance) who weighs 36 pounds. She was surrendered to a local shelter because her owner didn't have enough time for her. She previously lived with a cat, she is housetrained and used to being crated when people aren't home. If she is left out, she might chew on things she's not supposed to if she gets bored. Bella wasn't doing well with the stress of the shelter environment and needed a foster home to help find her a new family.

When Bella was a young pup, she had been abused by a man, and sometimes will take a little longer to warm up to men than she does to women. But once she sees that they are okay, she likes men and wants to be by them. Bella will bark and take a little bit of time to warm up to strangers as well.
Bella is good with other dogs and is your typical younger terrier mix who loves to romp and play. Bella hasn't had a lot of exposure to kids to this point, so we would recommend kids ages 8 and up who are used to being around dogs. She is very sweet and a great size!

Bella gets pretty stressed out at the adoption events and barks quite a bit at times. She would do better meeting people outside of an event.

Adoption fee is $200 + tax (no checks)

Foster to contact: Heike at (612) 513-5510 or heikewhite@yahoo.com

Please contact the foster to find out if Bella will be attending an upcoming adoption event.

Our fosters do the best they can to provide all information about the animal's background and temperament while in foster care in their home. An adopters routine and home environment is likely going to be different than that in their foster home. Sometimes there is more that comes out about a dog's personality once they have been able to settle in a home and truly become comfortable.

There are great articles out there written about the different stages a pet goes through after adoption, discussing transitions that happen at 3 days, 3 weeks, and 3 months. We highly recommend reading about this - it will help you understand the transition your new pet goes through.
Powered by PetfinderTM