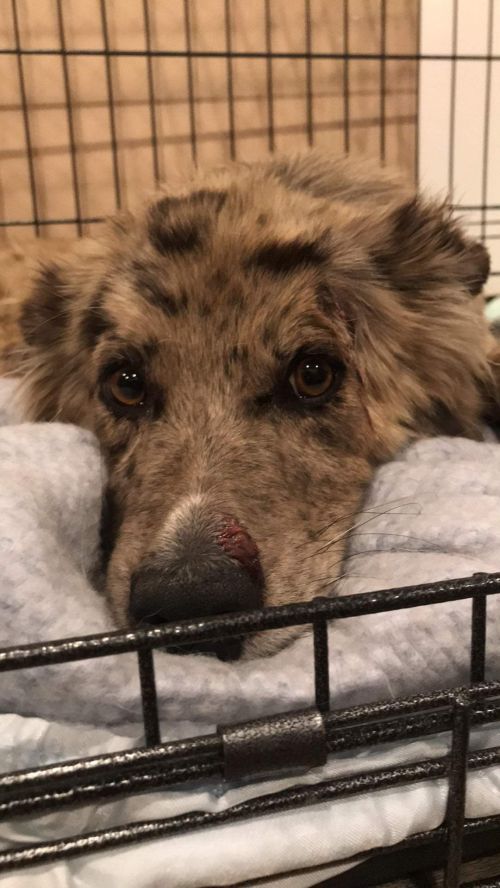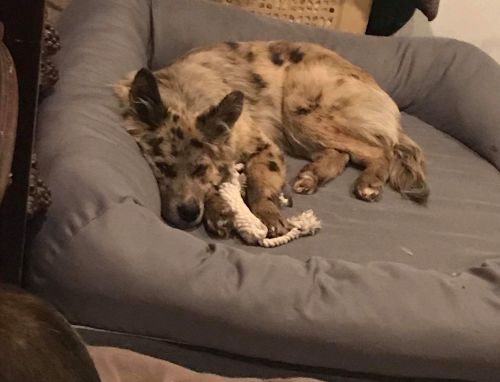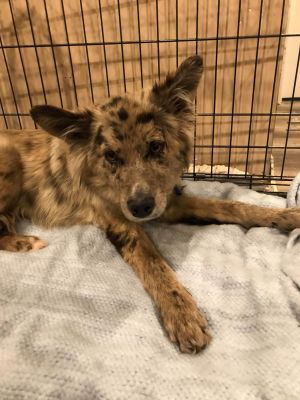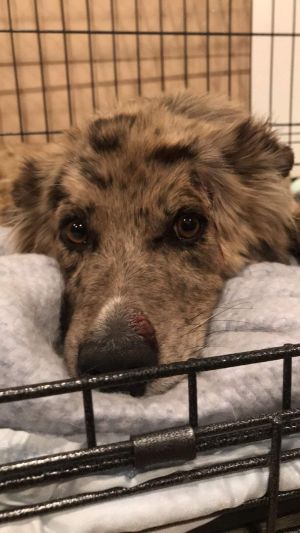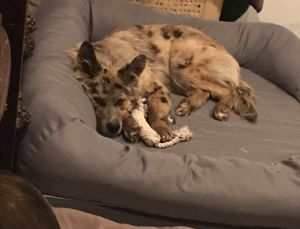 Rosita
If you are interested in any of the dogs available at New Leash Rescue, you can reach out to the foster listed below for more information and then complete an adoption application which can be found at https://www.newleashrescue.org/adopt/policy. Please email the completed application to newleashrescue2018@gmail.com

Meet Rosita!

Rosita, or Sita for short, came from a reservation in South Dakota. Initially, the whole concept of living in a house and being a part of a family was quite strange to her. Sita was used to being on her own and living outdoors. She didn't know what to make of how to be an indoor dog but just after a few days, she opened up to her foster mom and is enjoying the other dogs that live in the home.

Rosita is about two years old, potty and crate trained. She has the cutest butt wiggles when she is happy or excited. Rosita has started to play with the resident dogs a little, but is still learning how to share toys. There are also felines in her foster home and she ignores them, so she could live with dogs and cats just fine. She likes all people she meets, but would do best in a home with kids 10 and up. We would like Rosita to have a fenced in home as she still doesn't understand a leash and we would also like her to have another dog in the home as it makes her feel much more confident.

Adoption fee is $350.00 + tax (no checks)

Foster to contact: Annie at amorbison@gmail.com

Please contact the foster to see if Rosita will be at the Woodbury PetSmart on Saturday from 11-3 looking for a home!


Our fosters do the best they can to provide all information about the animal's background and temperament while in foster care in their home. An adopters routine and home environment is likely going to be different than that in their foster home.

Sometimes there is more that comes out about a dog's personality once they have been able to settle in a home and truly become comfortable. There are great articles out there written about the different stages a pet goes through after adoption, discussing transitions that happen at 3 days, 3 weeks, and 3 months. We highly recommend reading about this - it will help you understand the transition your new pet goes through.
Powered by PetfinderTM